Should I be GST registered if dealing in property?
If the total income from your property development activities is more than $75,000 per year and those activities are regarded as an 'enterprise', you may need to register for GST.
Your activities may be regarded as an enterprise if, for example, you buy vacant land to subdivide with the intention to sell at a profit, or you develop new residential premises and sell them. Even a one-off property transaction may be an enterprise.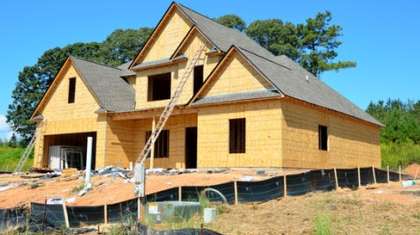 Property can be:
land

land and buildings

an interest in land, rights over land or licence to occupy land.
When working out your income (turnover) for GST, you do not include:
the sale of a residence that is not new residential premises

property sales you make that are private and are not connected to your enterprise (such as your family home)

residential rental income.
How to register for GST
You can register for GST:
online via the Business Portal with either

your AUSkey

through Manage ABN Connections if you have a myGov account linked to ATO, Centrelink or Medicare

through a registered tax or BAS agent.
Please contact us on (08) 9459 7155 if you seek further assistance.
Source : ATO Small Business February 2018
Reproduced with the permission of the Australian Tax Office. This article was originally published at: https://www.ato.gov.au/Newsroom/smallbusiness
Important:
This provides general information and hasn't taken your circumstances into account. It's important to consider your particular circumstances before deciding what's right for you. Although the information is from sources considered reliable, we do not guarantee that it is accurate or complete. You should not rely upon it and should seek qualified advice before making any investment decision. Except where liability under any statute cannot be excluded, we do not accept any liability (whether under contract, tort or otherwise) for any resulting loss or damage of the reader or any other person.
Any information provided by the author detailed above is separate and external to our business and our Licensee. Neither our business, nor our Licensee take any responsibility for any action or any service provided by the author.
Any links have been provided with permission for information purposes only and will take you to external websites, which are not connected to our company in any way. Note: Our company does not endorse and is not responsible for the accuracy of the contents/information contained within the linked site(s) accessible from this page.